STRUCTURED BEGINNER PROGRAMS
EVERYONE GETS FROM JIU JITSU, WHAT THEY NEED FROM JIU JITSU
Gracie Jiu-Jitsu is for everyone, regardless of your age, gender or physical ability, but only if taught correctly. Many BJJ schools have taken a "one-size-fits-all" approach to teaching the art. The problem with this is that there are people with different needs being taught Jiu Jitsu the same way.
The Gracie University has gone to great lengths to create very structured, specific programs with relevant curriculums for each every member of the family and we are proud to offer them here in Tameside:
Gracie Combatives is our beginner BJJ course for adults looking to get active, build their confidence and meeting new people. In this program you will learn the 36 most effective techniques of Jiu Jitsu in a very safe, structured and co-operative environment while relieving stress and having fun! No previous experienced required.
The Master Cycle is our intermediate to advanced program for adults the complete our beginner program. In this program, you will learn the remaining hundreds of techniques in Jiu Jitsu in highly structured/focused fashion. Live training/sparring plays a large role in the program while safety remains the number one concern.
Women Empowered is our class for women that want to look, move and feel better whilst learning essential self-defence. You'll develop tools to defend against the 15 most common threats against women in a safe, structured and co-operative environment while meeting others and focusing on you! No previous experience required.
OVER 200,000 GRACIE UNIVERSITY STUDENTS WORLDWIDE
Safe and Friendly Environment
Safety is the number one priority! Whether you're 25 or 55, our culture of mutual benefit and collaboration is extremely rare in jiu-jitsu, and we go to great lengths to make sure it is upheld!
​
Structured Curriculums
In a martial art where confusion and frustration are extremely common, we've gone to great lengths to ensure that you will enjoy our highly-structured and encouraging approach.
​
Self-Defence Focused
Jiu Jitsu exists as a fun, recreational hobby and a proven system of self-defence. While you'll explore both aspects of the art our primary focus will always be effective, real-world self-defence!
​
DON'T TAKE OUR WORD FOR IT
SOME OF OUR 5 STAR REVIEWS ON TRUSTPILOT
gracie jiu jitsu tameside
Screenshot 2020-03-09 at 08.23.04
gracie jiu jitsu tameside
FREQUENTLY ASKED QUESTIONS
Top 10 Questions for Your First BJJ Class
---
Ryron and Rener Gracie answer the 10 most common questions asked by new students prior to their first BJJ class: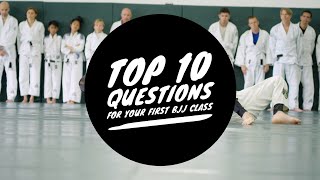 ---
Gracie Combatives (Beginner Adults) FAQ's
---
I have no experience, is this program right for me? Yes! Gracie Combatives is designed for those with zero experience in this or any other martial art. Most members join without having any prior training. I feel I am too old and/or out of shape, will this be an issue? Definitely not! We have members over 55 years old who train multiple times per week. One of the primary reasons people start Jiu Jitsu is to get active and healthy - we designed this course to ease you in, and while you will be pushed, you work at your own pace. Will I get injured or embarrased? If you get injured or embarrassed you won't come back. Everything about this course was specifically designed to make the classes as safe and encouraging for new students as possible! What will I learn? Gracie Jiu Jitsu is a complete martial art. This means you will learn some basic striking techniques, standing self-defence, standing up grappling, takedowns, how to control someone larger than you, escapes from the most dangerous positions and highly effective submission techniques such as chokes and joint locks! How does the course work? Gracie Combatives is based on the 36 most important techniques of Jiu Jitsu. We spilt these techniques into 23 lessons that you can complete in any order, at your own pace. Once you have completed the lessons multiple times and your reflexes are solid, you can advance to our Master Cycle program. Ready to get started? Request more information here.
---
Women Empowered (Women Only) FAQ's
---
Coming soon...
---
Location, Class Times and Memberships
---
We have a full time facility dedicated to Jiu Jitsu located at: Unit 1 Vale Mill, Huddersfield Road, Mossley, OL5 9LL A full time facility like this means we have a structured timetable with options every day Mon-Thurs with additional weekend training and 1-2-1 training! There are a few memberships options depending on your program and training frequency, they range from £38-£80+ per month with no long term contracts and a plenty of extras. We have members and parents that work a variety of different jobs and have different responsibilities and we make it work for them so we are confident we have an option for you!
---
---